(Guest Article) Cost-Effective Planning to Make Your First Vendor Show a Success by Abby Holt
October 2nd, 2019 | Posted by Alaiyo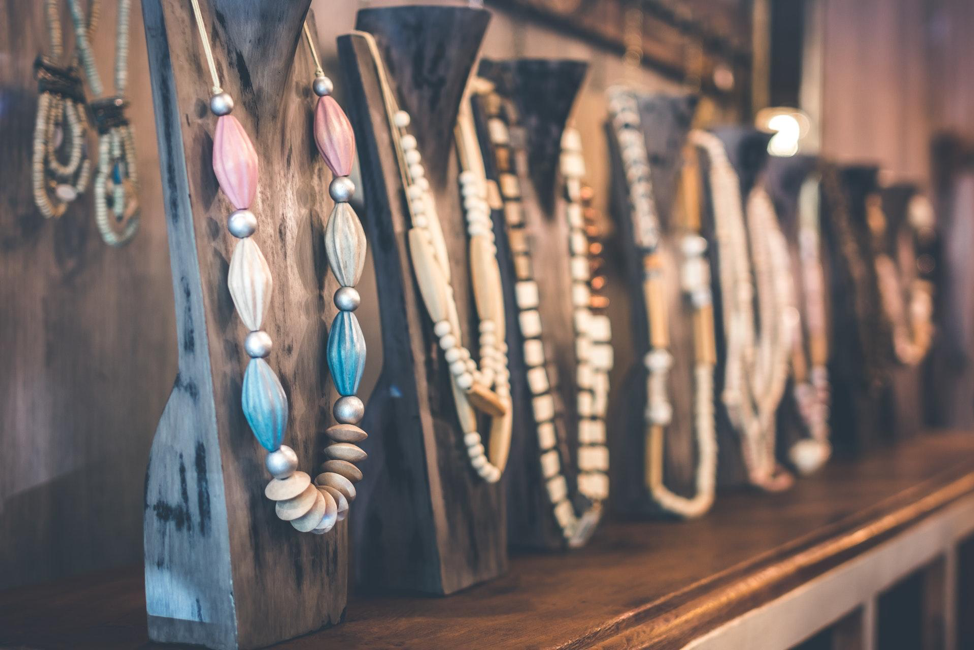 Cost-Effective Planning to Make Your First Vendor Show a Success
Popup markets seem to be popping up everywhere, and this trend is as popular with the public as it is for artists and makers. However, worries about the costs involved are chief concerns for first-time vendors. That's why this guide is all about how to set up for an event without busting your budget, all while maximizing profits so your investment is worthwhile.
The ultimate goal is to create a professional-looking display that people want to check out. One of the best strategies for doing this affordably is to shop on sites like Amazon. Shopping on Amazon allows you to stack savings because you can often use Amazon coupon codes, you can get most of what you need in one place, and if you're Prime member, just about everything ships free in only a few days.
When it comes to choosing what you need for a display, start with the basics like tables and nice coverings. Then think about items specific to what you sell, such as mannequins, jewelry displays, or stacked shelves. Remember, you can find most of these items on Amazon by looking here.

Use Amazon Coupon Codes Build a Display That Stands Out

You should also check out any location beforehand because you may need extra lighting. The blog Artsy Shark recommends LED lights because they are long-lasting. To save even more money, look for LED string lights on sale, especially at the end of summer or right after Christmas.
Remember that you are also part of the display, so if you sell something like jewelry or hats, make sure you're wearing it! And if your work is portable, like the crochet blogger at Heart Hook & Home, bring something to work on. Shoppers will be drawn to anything interactive, and doing this doesn't cost a penny (maybe you'll even sell what you make by the end of the day!).
All About the Inventory

Along with having a good setup, the small details of how you arrange inventory are just as important for getting sales. Search for display pieces that have multiple layers or rotate so you can maximize space without making your booth feel cluttered. Display pieces should also be simple and reflect your style. For example, if you make something that has a rustic style, stacking inexpensive wooden crates may be perfect. If rustic isn't your look, try shopping second-hand stores to find higher-end displays at low prices.
Keep in mind that the inventory itself only makes up part of the display. Don't overlook details like how you price products and other relevant signage. We love the idea from Empty Easel for making individual pricing labels and business cards for each piece you have for sale. These give visitors a more personal experience, which is especially helpful when you're busy and can't speak to someone right away. If you're already part of an artist's community, one way to save on these cards is to offer an in-kind trade with someone who does graphic design or letterpress printing. If this isn't a resource you have, there are a number of websites where you can get deals on business cards.
The other main purpose of business cards is to help people stay in touch with you. Remember that participating in events does more for you than the immediate sales. It's also an opportunity to meet people who will become repeat customers. While making cards available, this is also a good time to share what you're doing on social media, a free method of capitalizing on the energy from the event. In addition to pulling everything else together, perhaps the most important thing you need is a way to actually make sales. Accepting credit cards doesn't have to be costly when you find the right mobile processing option for your needs.