(Guest Article) Sell Online by Brittany Fisher
August 12th, 2019 | Posted by Alaiyo

Are you driven by a passion to create, but that pesky need to keep food on the table keeps getting in the way? Thanks to side gigs, you can ensure money is coming in while still having the time and energy to pursue your artwork. Here are some ideas for flexible and profitable means, allowing you plenty of time to create.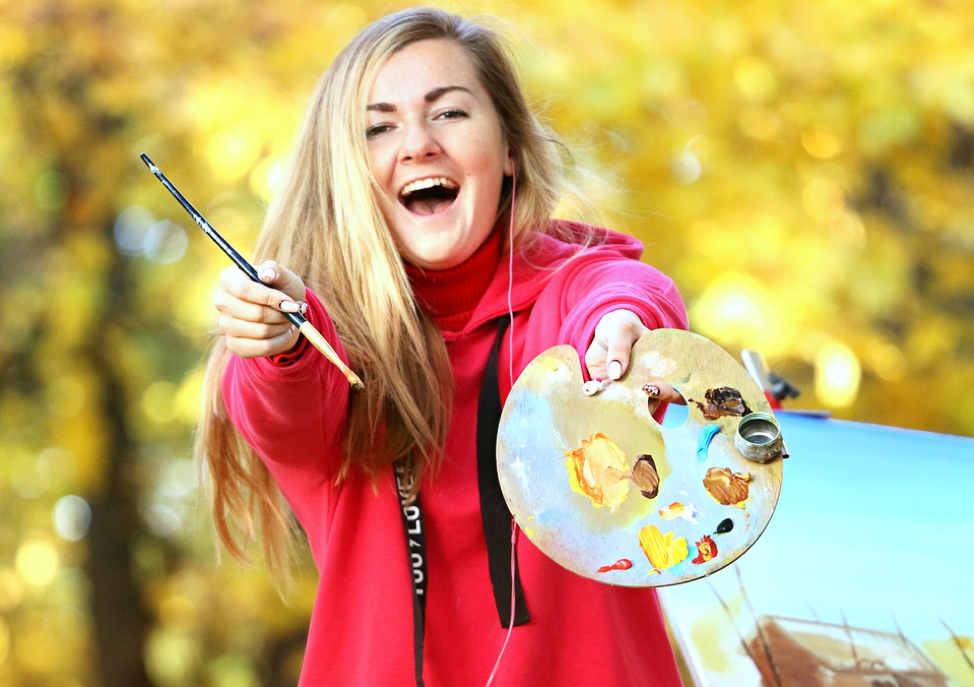 Sell online. There are many opportunities to sell your wares online. Daily Worth suggests engaging an online platform website, designed for connecting artists and artisans with clientele. Or, if you're more interested in keeping your craft in galleries and boutiques, you can also sell antiques, vintage or used items through platforms. Hit the thrift shops and yard sales for items to resell! Whichever direction you take it, learn how to market your side business using Instagram hashtags. It's quick, easy and free! And it's a terrific tool for promoting your artwork and events, too.
Data entry. Are you a keyboarding phenomenon? For those whose fingers fly on the keyboard, data entry is a terrific side gig. You can work from the comforts of home, allowing you to spend your breaktime in the studio. Many online platforms are available for connecting companies with keyboarders. You will probably need to provide references and take a typing test.
Pet care. For those who love animals, pet sitting and dog walking are terrific side gig opportunities. If you enjoy doing pet portraits you might even land a few commissions from owners while indulging your passion for furry companions. You can engage in a pet care business through one of the popular platforms that connect pet owners with providers.
Cook or bake. Are you a bit of a foodie? In a culture of people on the go, those who create good eats are becoming a hot commodity. You can offer up meals at farmers markets, local shops or restaurants. Or, you can serve meals in your home, which could quickly turn into a studio tour and open house event, talking up your artwork. Many people would be attracted to the novelty of eating in an artist's home or studio! Just check local restrictions on selling food products to ensure you meet standards.
Selling or renting property. According to some studies, the highest-paying side gig is selling or renting property. It could be a little complicated getting started if you don't already own an extra property. However, the rental market is hot, and you can become a landlord by renting out a single house, outbuilding or townhouse, or if your current dwelling is paid off you could jump into flipping houses. In either case, you should be financially secure before you begin, and it helps to be something of a handyman so you can make repairs yourself.
Refurbishing vehicles. If you love to tinker with automobiles, MarketWatch recommends developing a side hustle refurbishing vintage models. Be ready to surf the web for ads and travel to view prospects, but if you have a knack for finding a diamond in the rough along, with the skills for refining it, this could be a terrific hobby business for funding your creative pursuits!
Complete surveys. Are you just looking for a little extra spending money? Filling out surveys is one suggestion for filling your pockets. It costs nothing to get started, you just hop onto a survey website. It's a super-flexible option that you can do a few minutes here and there, when pottery is in the kiln or paint is drying.
Become a notary. Notaries are licensed by the government to witness signatures on paperwork, take oaths and notarize real estate documents, according to Glassdoor. Check with your state on the fees for becoming a notary, but it's usually under $100. Then you charge a fee for your services, which can be scheduled around your artistic endeavors.
Create your home office. Working from home requires plenty of self-discipline and organization. To make sure you're on top of everything involving your business — both the good and bad — it's a good idea to set up a home office. That should include comfortable furniture, the proper equipment (computer, printer, etc.), and a lack of distractions. If you don't have a space for a dedicated room, try to pick a corner of the house where you can work without interruption.
Fund your passion! Engaging in a side gig can allow you to stay financially afloat while pursuing your artwork. Look for an opportunity that fits well with your creative style, interests, resources and skill set. With the right side gig you can stay in the black and keep creating!