BWS at BWAC, Spring Show-Celebrating their 50th Anniversary! April 30th – June 5th
April 20th, 2022 | Posted by Alaiyo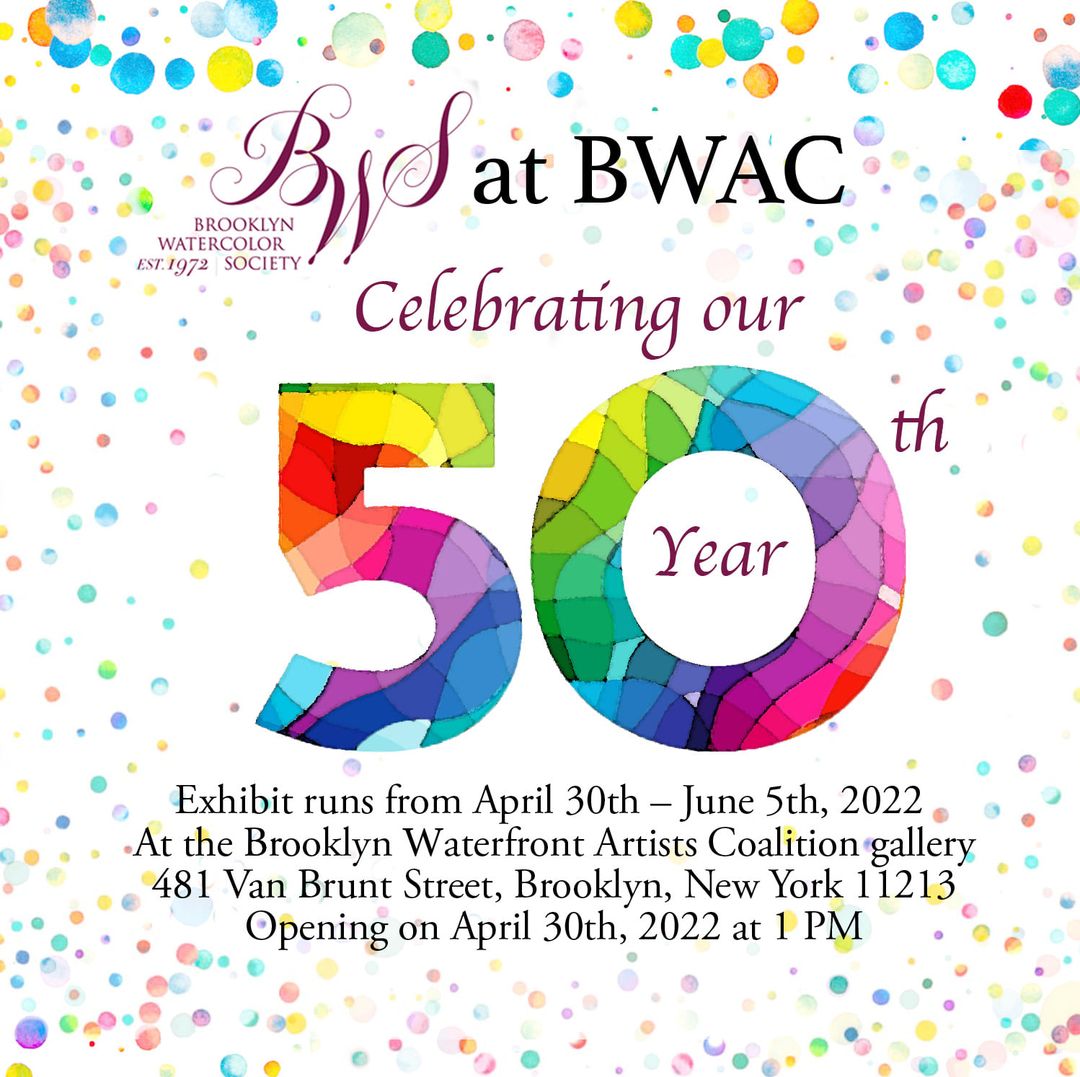 BWS will be on the exhibit with their spring show to celebrate the 50th anniversary! Opening April 30, 2022! Featuring the work of Jeff Berman, Alaiyo Bradshaw, Eleanor Comins, Jeremy Comins, John Dillon, Irene Dzevel, Ellen Hoyt, Rhea Sarah Kirstein, Stephanie Rauschenbusch, Mark Rabinovich, Yuko Takei. Opens at 1 pm until 6 pm at the Brooklyn Waterfront Artist Coalition, 481 Van Brunt Street, Brooklyn, NY 11231. Come and see the show!
Saturdays and Sundays, 1 pm – 6 pm.
The show closes on June 5th.